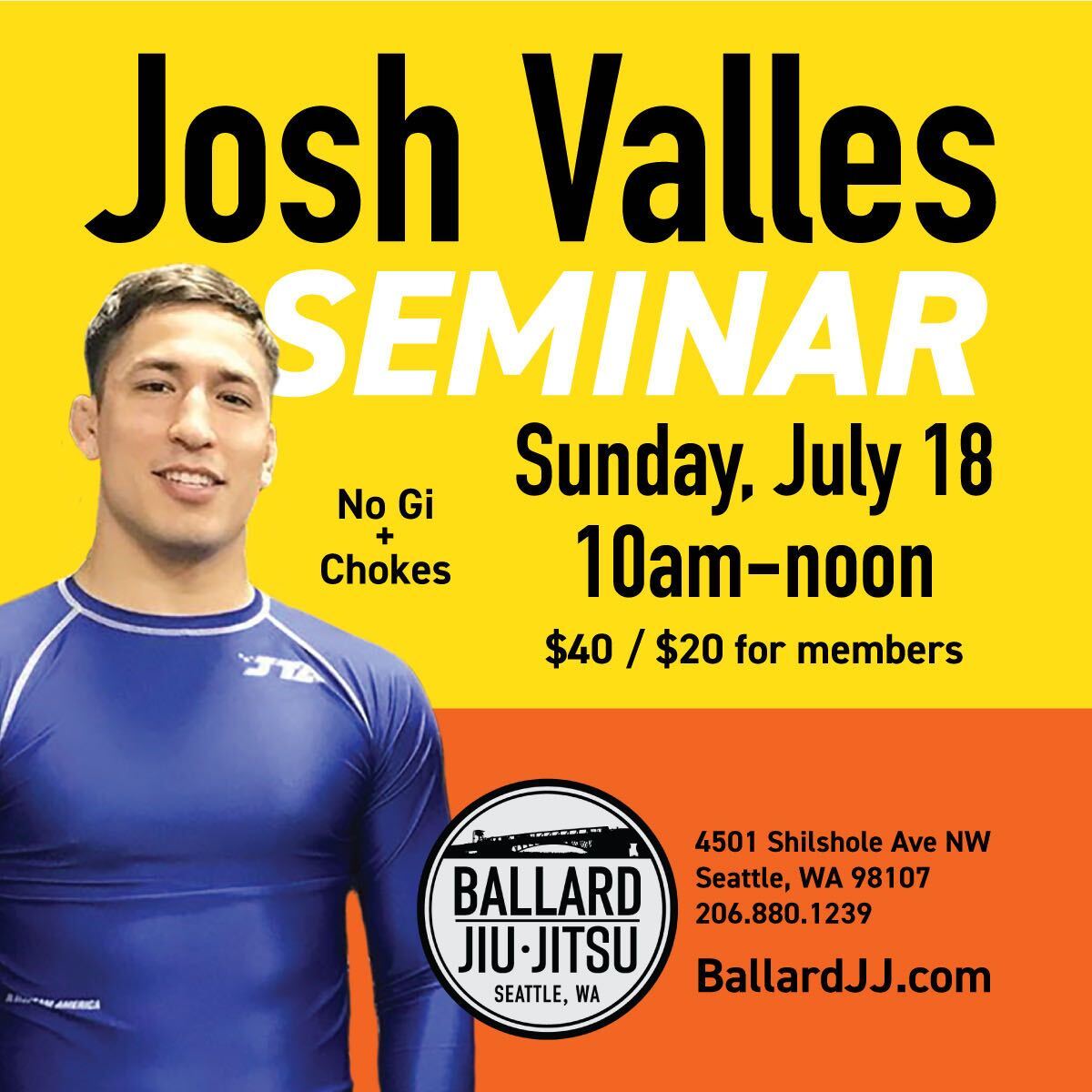 Josh Valles seminar
Sunday, July 18, 10am to Noon
As members of Ballard JJ you get 50% off the cost of this seminar and this is a great introduction to no gi Jiu Jitsu, highly recommended - no no gi experience necessary! This no gi seminar will have a focus on chokes. Q+A and live training to follow.
Cost: $40 (start a membership or a punch card to save $20)
Coach Josh started his jiu jitsu journey back in 2012 when he attended his first self-defense class. He was instantly hooked and made the decision soon after to leave school in order to pursue jiu jitsu full time. In order to train with the best and get serious about competing, Josh packed up his belongings and drove from Washington to southern California. He immediately began training and teaching, sleeping on the mats in order to make up for lost time. Within 2 years of beginning this demanding training regimen, he won his first major title, the prestigious IBJJF World Championship. After countless competitions and years of training alongside some of the best athletes in the world, he opened his own jiu jitsu academy, Jiu Jitsu Team America, right here in Arcadia, CA. At JTA, he aims to teach his students all the things he has learned, share his personal experience of going from beginner to expert, and help his students accomplish their individual goals.