Classes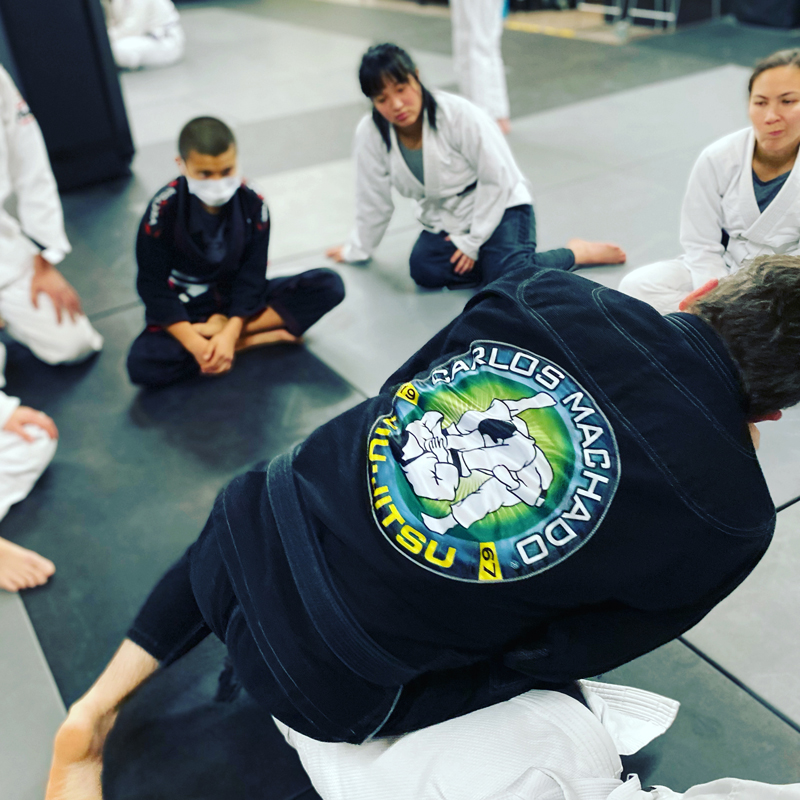 Beginner BJJ
This class cycles through our beginner curriculum and is designed to be a safe, complete, and effective introduction to the art of Brazilian Jiu-Jitsu. Completing this curriculum, you will feel prepared and confident in moving forward on your journey with BJJ. You can find an online version of the curriculum here.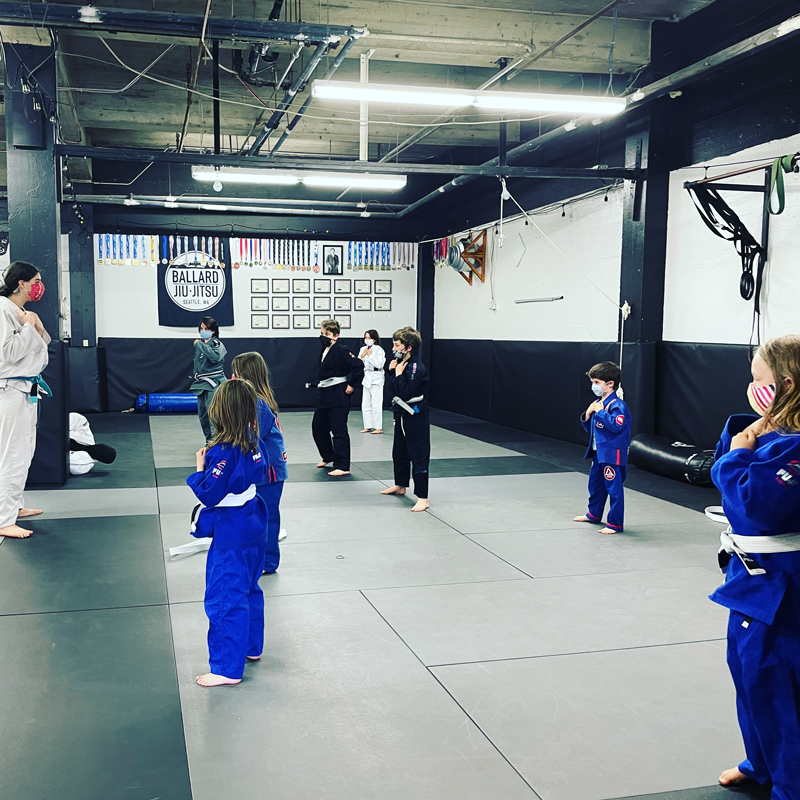 Kids BJJ Fundamentals
Looking for a great way to keep your child active? Help them build confidence and meet new friends? At Ballard Jiu-Jitsu we are helping kids of all ages and experience levels thrive. Our kids fundamentals program includes high-energy classes and tons of support, helping students develop mental, physical, and emotional skills.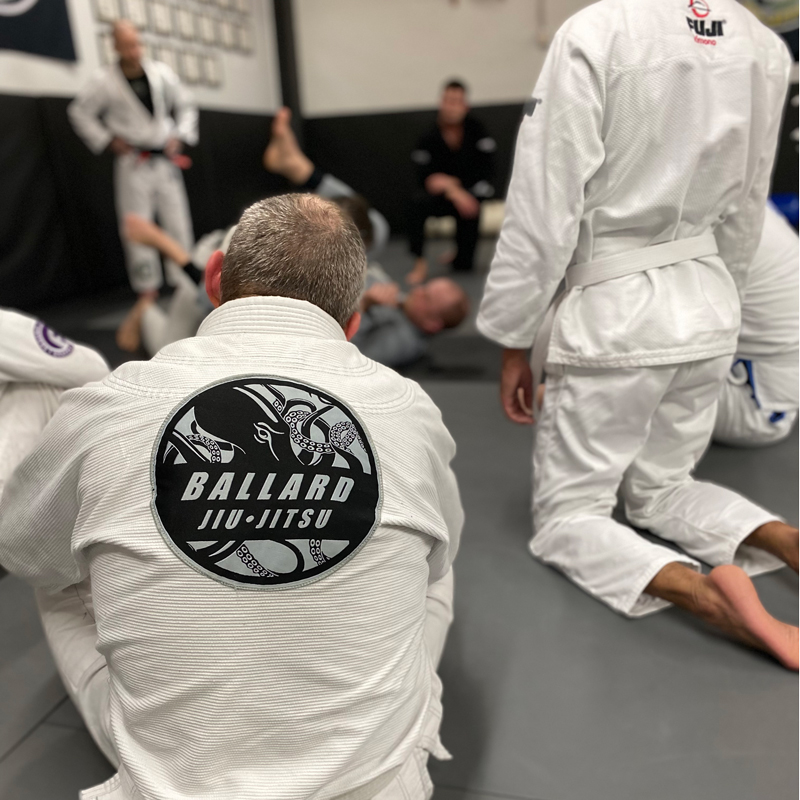 All Levels BJJ
This class is open to all levels. This is where mid to upper level belts continually add to their library of techniques while refining their skillset, and beginners get a peek into more advanced concepts and techniques. This is also a great opportunity for beginners to work with more seasoned students.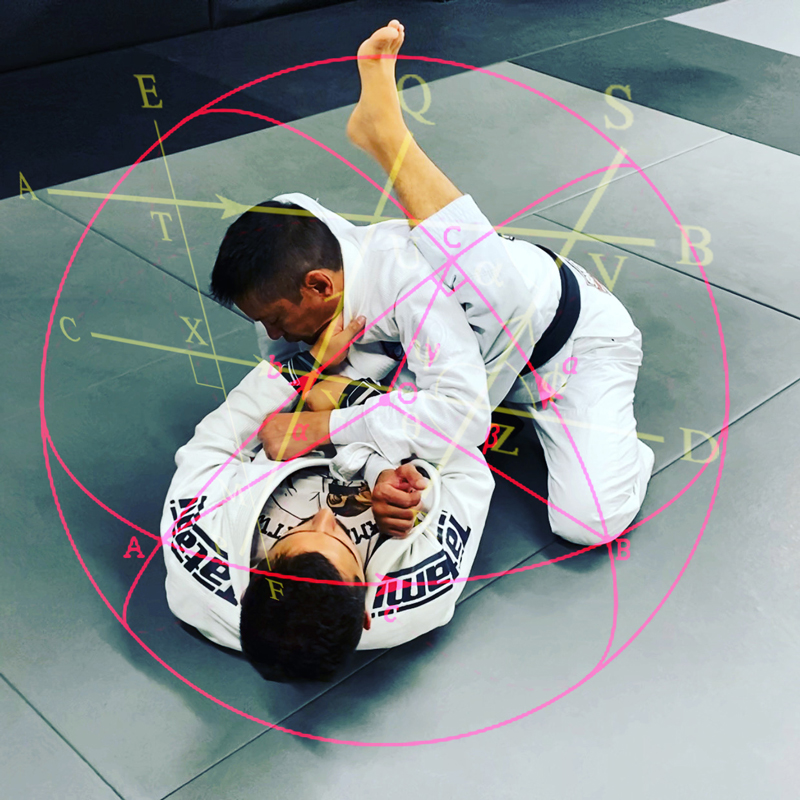 Advanced BJJ
Advanced BJJ class assumes a certain level of knowledge and experience in the students. This class explores more advanced concepts and more complicated techniques with finer detail. White belts with 3 strips and above are all welcome.
If you don't fit into that category, you may speak with the instructor about special permission.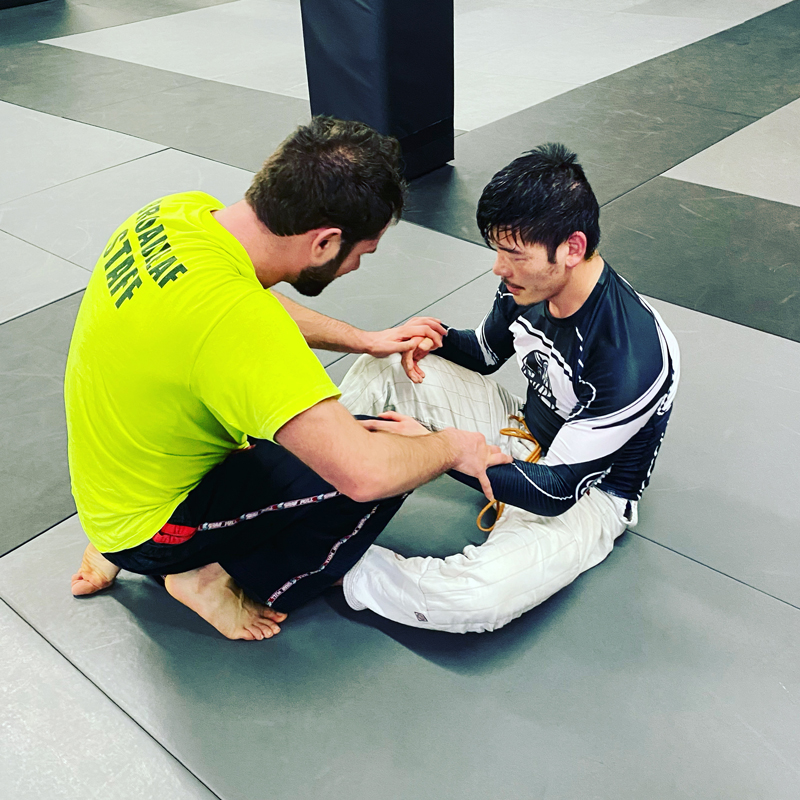 BJJ No Gi
All of the fundamental techniques you would learn in our regular BJJ classes are adapted for our "no gi" program. You will also learn key differences in approach, grips, attacks, defense, strengths and vulnerabilities. Practicing Brazilian Jiu-Jitsu without the gi makes for much faster paced and more cardio heavy training, especially during open mat. All belt levels are welcome.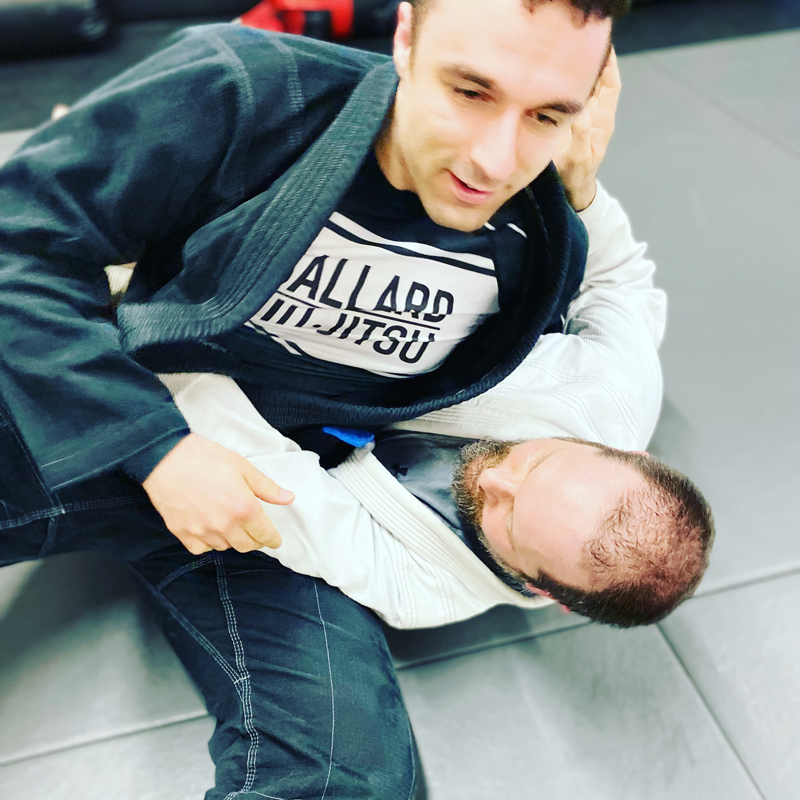 Competition Training
This class is designed to prepare students for competition. Training focuses on developing a good jiu-jitsu game for competition as well as understanding competition rules and strategies, and includes an increased cardio workout. This class is open to all levels including beginners. Even if you are not interested in competing, it's a great class to get a different look at jiu-jitsu and get a more intense workout.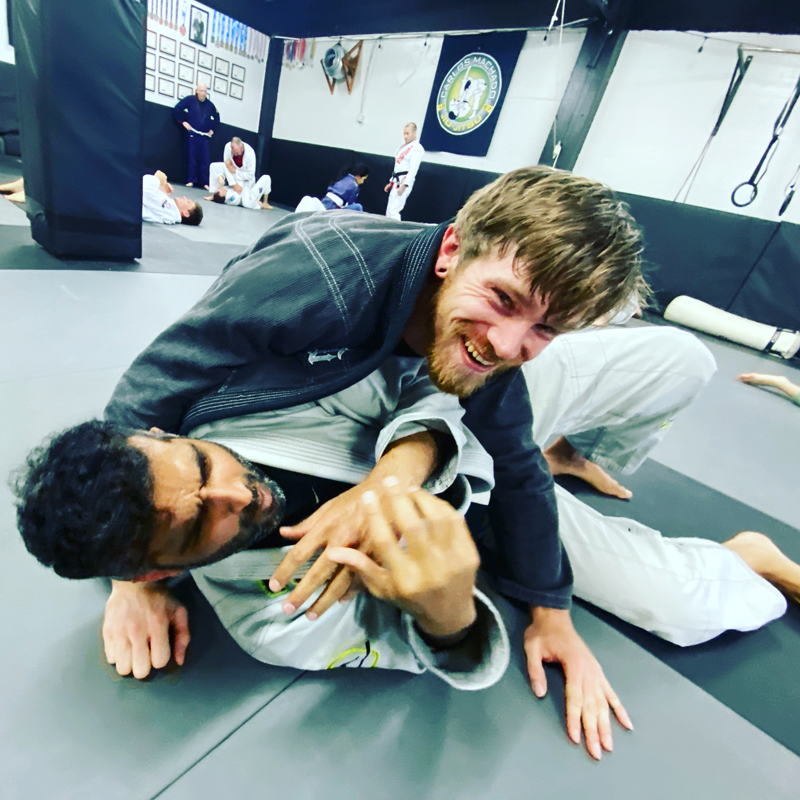 Open Mat
Open mat is time that you get to train freely with other students and teachers. It is a time to ask questions, work out details of techniques, drill techniques, and "roll" (spar). Open mat is a designated time for you and your teammates to use the mats as you'd like. There's no actual class at these times, so it's up to you to decide what you use it for. All levels including beginners are welcome.
*New students are strongly discouraged from rolling together. If you are new and want to try rolling, only work with senior students or instructors.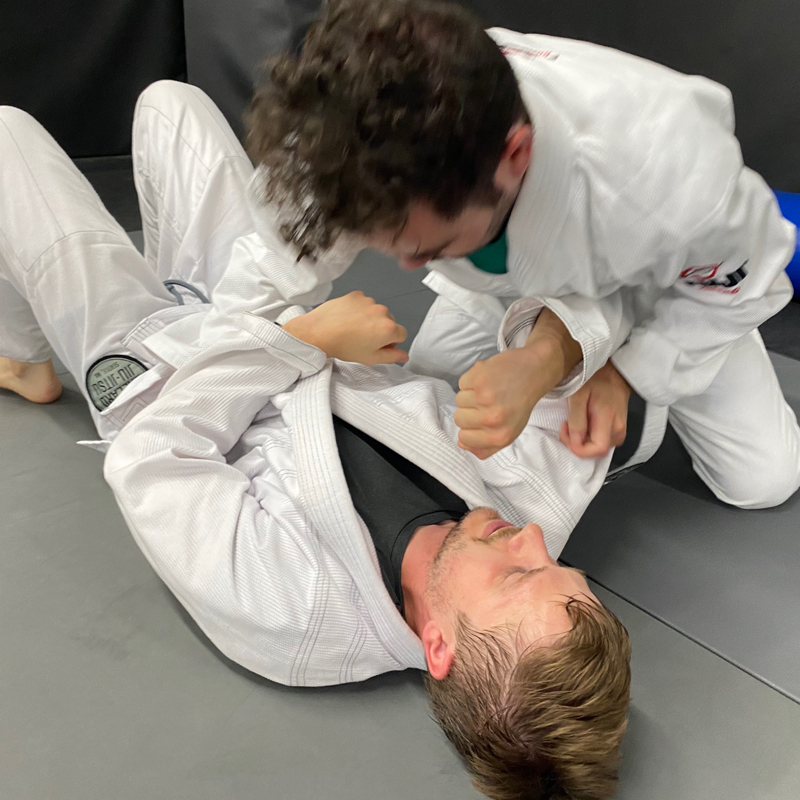 BJJ for the Broken
This is a specialized class designed to work with people that have physical injuries or limitations that make it not possible to practice BJJ as it is normally practiced. Other limitations may include anxiety and claustrophobia. Careful consideration is taken for working on elements of BJJ that are safe for each particular student. This class is by appointment only, you will need to email professor
Mike
ahead of time.
*If you have a serious condition, please consult your health care provider before engaging in physical activities such as BJJ.