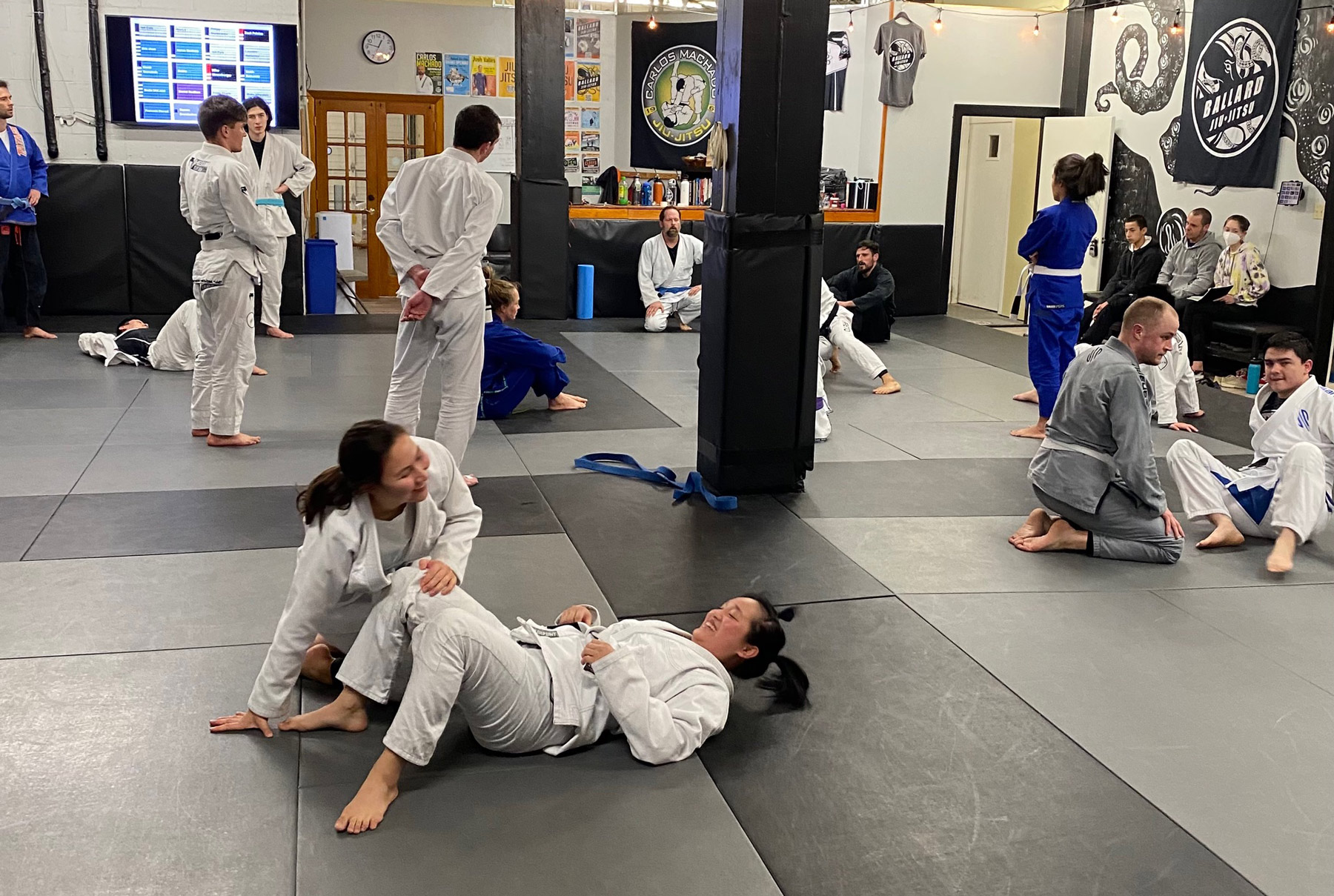 Just sign up here and show up to any beginner class!
Check our online
schedule
for beginner class times and show up about 10 minutes before any of the beginner classes and a professor will help you get oriented. No gi? No problem! We have loaner gis we are happy to provide for trying out the school.
When you come to the school, please bring proof of vaccination with you. See you on the mat!